Welcome to our Carers Support Website

Sadly a serious injury, a progressive or debilitating illness, or disability can happen to anyone, young or old, at any time. Or, you could just get old and frail. Then the simple activities of daily life you have taken for granted become more challenging as the illness or disability advances and the need for long term care increases.
Although the events leading up to that need are many and varied, things which have to be sorted out urgently are not unique. No matter your age, gender, marital status, cultural background, or religious values the problems are pretty universal.
ZZZzzzz...
A few words about sleep - Scientists have yet to determine exactly why people sleep. However, they do know that humans must sleep and, in fact, people can survive longer without food than without sleep. Sleep serves many functions – or more precisely, many things happen while we are asleep. If you are not getting the rest you need you will not function well. If you are getting older you may find this site useful www.tuck.com/sleep-aging/
Jeremy Hunt - health and social care
"Delayed transfers of care" – the inability to discharge medically fit patients from hospitals due to the widespread difficulty of arranging a package of social care support to keep them safe – is a key reason many hospitals are dangerously full all year round, not just this winter.
If you are looking for care services ensure that the provider you wish to use is registered with the Care Inspectorate. Many otherwise competent carers are running unsupervised businesses from unsuitable or uninspected locations - e.g. childminders operating from their private homes or local community centre.
Some providers merit really close inspection as sites like Mumsnet are not liable for their site content.
What we are looking for then is a long-term care system?
What are the best care options open to me?
What happens if I need crisis care?
Where can I find out more?
Dreams of a Golden Retirement?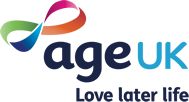 Charities claim that millions set aside to provide desperately-needed short term breaks for carers is not getting through to those who need it most. Many health trusts and do not even know whether they have received the money, while others are spending it on different projects. The major problem is that the funds are not "ring fenced" and the government has failed to direct the Primary Care Trusts how to spend the allocation.
The Government must address the fact too many older people don't get the essential care they desperately need. Age UK campaign page here »
One couple is desperate for more help. In theory this should be a golden age for them. After a lifetime of hard work, they are entitled to think about enjoying their retirement. But what may be routine for many pensioners is only a distant dream for them. Weekends away, quality time with grandchildren and perhaps the occasional cruise with friends is far beyond their reach.
They are carers - part of that vast unpaid army of nearly six million people across the UK who spend some - or even most - of their time looking after ill or vulnerable relatives. And in their case it is clearly taking its toll. Even the tiny carer's allowance is snatched away when they qualify for old age pension.
Her mother has advanced dementia and is in care. Her father has terminal cancer and the couple spend most of their time looking after him. It is something they do without complaining because they love their parents. And they do it because they feel it's the right thing to do. She says:-
You don't have your own life, you lose your identity.
You go to bed at night and don't want to wake up in the morning.
To be a carer, it's 24 hours a day.
You're isolated.
You lose all your friends.
You go into a black hole you can't get out of.
That's caring.
Care at home is crying out for personalisation - so let's give it
TLAP's Director Sam Bennett's blog for the Guardian Social Care Network