Welcome to our Carers Support Website Archive

Sadly a serious injury, a progressive or debilitating illness, or disability can happen to anyone, young or old, at any time. Or, you could just get old and frail. Then the simple activities of daily life you have taken for granted become more challenging as the illness or disability advances and the need for long term care increases.
Although the events leading up to that need are many and varied, things which have to be sorted out urgently are not unique. No matter your age, gender, marital status, cultural background, or religious values the problems are pretty universal.
Concern is growing about Treating Dementia Patients without Chemical Restraints which this contributed article discusses.

2018 is a year of anniversaries: 70 years since the NHS was created as part of the post-second world war social settlement; 50 years since the Seebohm Report which laid the foundations for modern social care; and 10 years since High Quality Care for All was published with its sharper focus on quality of health and care. It is therefore the perfect moment to stand back and reflect on the progress that has been made, as well as the challenges that we have faced. We must also look to the future: high quality care is a constantly moving target so to stand still is to fall back.

This interim report of the Lord Darzi Review of Health presents this evidence in preparation for the final report which will be published in the lead up to 70th anniversary of the NHS and will set out a long term funding and reform plan for health and care.

extract from report follows

All political parties declare their affection for the NHS and promise to protect it.

There is a strong cross-party consensus in favour of retaining a health service that
is based on need, not ability to pay. Yet enormous questions remain about how we
deliver this in the years to come.

How do we make sure every patient gets high-quality care when they need it?
How do we join up care around patients and keep them out of hospitals for as
long as possible? How will we keep up with advances in technology, therapies
and treatments? And, how will we fund the health and care system sustainably
in the future?

The NHS has endured the most austere decade in its history, while funding for
social care has declined almost every year since 2010, with fewer people getting
the support they so desperately need.

As a result, we are seeing signs of a system under strain all around us:
patients left in corridors; operations cancelled; and deficits on the rise. Simply
demanding more for less or promising more money without a plan for better
care isn't good enough.

It is time for change; not just because politicians say so but because the nature
of the disease burden has changed and because scientific breakthroughs and
new technology allow us to deliver more efficient and effective care. In short,
high-quality care is a constantly moving target: to stand still is to fall back.

This year the NHS turns 70. It is a vital friend to millions: it is there for us in
our greatest moments of need. But I want to see it not just survive but thrive.

This is why I am leading an independent review, with the Institute for Public
Policy Research (IPPR), of our health and care system, to answer the big
questions it faces in the years to come.

After all, the NHS deserves a secure future that gives us confidence that it will
celebrate its centenary 30 years from now.

Professor the Lord Darzi of Denham PC KBE FRS FMedSci HonFREng

end of extract
If you are looking for care services ensure that the provider you wish to use is registered with the Care Inspectorate. Many otherwise competent carers are running unsupervised businesses from unsuitable or uninspected locations - e.g. childminders operating from their private homes or local community centre.
Some providers merit really close inspection as sites like Mumsnet are not liable for their site content.
What we are looking for then is a long-term care system?
What are the best care options open to me?
What happens if I need crisis care?
Where can I find out more?
Dreams of a Golden Retirement?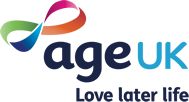 Charities claim that millions set aside to provide desperately-needed short term breaks for carers is not getting through to those who need it most. Many health trusts and do not even know whether they have received the money, while others are spending it on different projects. The major problem is that the funds are not "ring fenced" and the government has failed to direct the Primary Care Trusts how to spend the allocation.
The Government must address the fact too many older people don't get the essential care they desperately need. Age UK campaign page here »
One couple is desperate for more help. In theory this should be a golden age for them. After a lifetime of hard work, they are entitled to think about enjoying their retirement. But what may be routine for many pensioners is only a distant dream for them. Weekends away, quality time with grandchildren and perhaps the occasional cruise with friends is far beyond their reach.
They are carers - part of that vast unpaid army of nearly six million people across the UK who spend some - or even most - of their time looking after ill or vulnerable relatives. And in their case it is clearly taking its toll. Even the tiny carer's allowance is snatched away when they qualify for old age pension.
Her mother has advanced dementia and is in care. Her father has terminal cancer and the couple spend most of their time looking after him. It is something they do without complaining because they love their parents. And they do it because they feel it's the right thing to do. She says:-
You don't have your own life, you lose your identity.
You go to bed at night and don't want to wake up in the morning.
To be a carer, it's 24 hours a day.
You're isolated.
You lose all your friends.
You go into a black hole you can't get out of.
That's caring.
Care at home is crying out for personalisation - so let's give it
TLAP's Director Sam Bennett's blog for the Guardian Social Care Network
Medication List

It is extremely important to keep a complete list of all your medications and bring that list to every medical appointment to help your doctor check for possible drug interactions. It's probably wise to carry the list with you at all times. In addition to the name of the medication, you should include the size of the dose and how often you take the drug. You should also ask your doctor and your pharmacist whether there is a chance of interactions with drugs food, drink or supplements you take.

Android app "ICE - In Case of Emergency" on Google Play stores this and more https://play.google.com/store/apps/details?id=com.clusor.ice
General Data Protection Regulation or GDPR, focuses on ensuring that users know, understand, and consent to the data collected about them. We do not collect any data on your use of this site.